CESP underlines that this document is based on CESP trust in all information shared by each measurement company.

To navigate in a table :
– on computer : click on one of its cells and navigate horizontally with the arrow keys on the keyboard or use the horizontal scroll bar at the bottom of the table.
– on mobile : we recommand you switch to landscape format for a better display.
You can download the grid you want in Excel format while filtering measurement companies but also the global grid concerning Brand Safety in PDF format, with datas from both environments filled.
Measurement companies are splited in differents tabs according to whether their solution has been accredited by the IAB 2012 standards or not.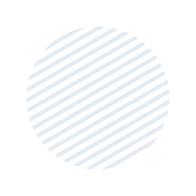 Accredited solution - IAB 2012

Updated April 16th, 2021

Double Verify


Integral Ad Science


Moat Oracle


1) At what granularity level does your solution perform content analysis for Brand Safety? (calculation rules for scoring)
a) domain
Yes
Yes
Yes
b) subdomain
Yes
Yes
Yes
c) page
Yes
Yes
Yes
c-1) If yes, please explain how your page level control works? (query analysis, words on the page, meaning detection...)?
DV uses proprietary technology as well as peer review to classify pages with display and video assets. DV technology is able to see through to the URL and collects data points such as incoming and outgoing links, text, context and the frequency and prominence of words and concepts. DV also analyzes a site and page's HTML code and structure, along with domain registration records and articles about the site in prominent online reference and news sites. In addition, to ensure we are accurately reflecting the dynamic nature of online content, we frequently reassess sites to ensure we have the most current classification and we maintain records of previous content to create a model of a site and page's classification not just on a single moment, but over time. DV manually reviews high-profile sites to ensure the most accurate representation of the sites.
Once a page is classified, DV javascript tag will call up advertiser brand safety settings to understand if an impression is deemed as suitable.
IAS crawls pages for page content (URL, page metada, entry links, external links and feed information) and carry out context analysis, semantic analysis, sentiment analysis
Moat solution is based on the Grapeshot technology that crawls and contextually analyzes the text of pages (video speech are converting to text). Algorithms are used to identify the relative "weight" of all words within text.
1) Do you use textual analysis of the page for Brand Safety?
Yes
Yes
Yes
a) Do you need a prerequisite for implementing textual analysis?
No
No
Yes,
Clients need to send us the URL for categorization and as long as we are able to access the URL, we should be able to categorize the page.
2) Do you use image analysis for Brand Safety?
Yes
Yes
No
a) Do you need a prerequisite for implementing image analysis?
No
No
N/A
3) Do you use video analysis for Brand Safety?
Yes
Yes
No, however we do phave a separate integration process to categorise video assets.
a) Do you need a prerequisite for implementing video analysis?
No
No
N/A
b) Do you have any limitations?
No
No
N/A
b-1) in programmatic environment?
No
N/A
N/A
b-2) when there are iframes?
No
N/A
N/A
c) Which are the other limitations?
No
N/A
N/A
4) Does your solution allow a semantic analysis?
Yes
Yes
Yes
5) Do you use other signals for Brand Safety evaluation?
Yes
Yes
No
a) If yes, could you please specify which ones?
DV Brand Safety consists not only of site, page, and app classifications, but also keyword targeting and inclusion/exclusion lists. For Keyword Targeting DV utilizes the URL associated with the page to identify whether any of the keyword(s) designated as inappropriate by the client are present. Inclusion/exclusion domain and app Id lists are also provided by the client to dictate the sites, pages, and apps their ads should or should not be appearing on.
Elements via API Google pour Youtube
N/A
6) Do you take into account user generated content for Brand Safety?
Yes
Yes
Yes
a) If yes, which ones (photos, videos, comments)?
Image, video, and textual user-generated content
Commentaires, photos, videos
Textual user-generated content, video
7) What capabilities are available for monitoring and blocking in mobile app environments?
NA
N/A
N/A
8) Do you use categorisation?
Yes
Yes
Yes
a) If yes, how frequently do you update the classification of different websites/pages/apps?
DV updates classifications dynamically depending on multiple factors such as content risk levels, popularity/trends in volumes, news cycle, etc. For example, some pages containing multiple quickly refreshing content segments, such as homepages, have their classification refreshed close to 100 times every day. Other pages may have their classification refreshed daily or weekly. Additionally, DV mandates all websites with material traffic to have their classification refreshed every 30-90 days.
Updates are done on a constant and recurring basis, depending on a lot of factors including the update frequency of each page.
If a page has been modified since the last time it was crawled, then the crawling frequency is halved, to a lower limit of every 60 minutes; if it hasn't been modified, then the crawling frequency is doubled, to a maximum of every 30 days. It is beholden on any partners using this service to maintain a high cadence of requests/re-requests of any URLs to ensure that the crawling process is prompted and executed.
b) For how many languages do you support categorisation?
42
41
31
d) Are you able to identify domains served in cross-domain environments?
Yes
Yes
Yes
9) Do you use whitelisted exceptions?
Yes
Yes on client demand
Yes
a) If yes, at what granularity level?
Domains, sub-domains, and URLs with page level override options if necessary
domain, url
Custom safe-from segments, as well as domain and geo whitelists
10) Do you use blacklisted exceptions?
Yes
Yes on client demand
Yes
a) If yes, at what granularity level?
Domains, sub-domains, URL, keywords, language
domain, url
Keyword, as well as domain and geo blacklists
11) Is your solution compliant with the IAB filter categories?
Yes
Yes
Yes
13) Are you able to customize Brand Safety settings?
Yes
Yes
Yes
a) Sell Side approach: if yes, what can you customize (alerts, thresholds,..) and at what granularity level?
Any dimension being reported - site/apps etc, as well as an inventory identifiers passed by sellers
Yes, Brand Safety customized thresholds and ad hoc context segments are available
Clients can choose to block on the standard brand safety segments as well as one or more additional custom keyword segments they have defined. Also, they can choose to block on geo and domain blacklists or whitelists and on IVT detection as well.

The Moat Analytics dashboard has a built-in alert system that allows users to specify any metric for which they would like to receive alerts and the threshold that triggers one.
b) Buy Side approach: if yes, what can you customize (alerts, thresholds,..) and at what granularity level?
Whitelist (domains, sub-domains, languages), blacklist (domains, sub-domains, languages, keywords), Override lists (domains, sub-domains, URLs), categories
Yes, Brand Safety customized thresholds and ad hoc context segments are available
Clients can choose to block on the standard brand safety segments as well as one or more additional custom keyword segments they have defined. Also, they can choose to block on geo and domain blacklists or whitelists and on IVT detection as well.

The Moat Analytics dashboard has a built-in alert system that allows users to specify any metric for which they would like to receive alerts and the threshold that triggers one.
c) Buy Side approach: If yes, is your solution set up to enable clients to override your classifications?
Yes,

DV's system is flexible and a Brand Safety profile is determined by the Clients. DV also allows for clients to maintain override lists in the event that even though a domain/page has a classification that the client chose as inappropriate it can be overridden and either allow the ad to serve or not count it as an incident.
Yes on client demand
Yes
Partners can create custom keyword blacklist segments to negatively target further pages for which a match is found.
c-1) If yes, at what granularity level?
Domain, subdomain, and URLs
domain, url
Keyword level (Customizations are applied at the individual page level for any page that can be crawled)
d) What is the time needed for the customization? (to be built, and to be made available for pre-bid processes)
This is available through the UI and is made available within minutes across DoubleVerify solutions and pre-bid integrations
Few hours. depends on the client's need of customization
In a pre-bid environment, brand safety targeting is generally applied immediately as soon as the changes are made. (Precise timing may vary by individual DSP that has incorporated ODC's brand safety technology.)

In a post-bid environment, new or updated blocking rules take effect within 24 hours.
14) How do you evaluate the accuracy of your Brand Safety segmentation? 
DoubleVerify performs continual QA at a category level using a combination of automated and manual methods. Additionally, DoubleVerify manually reviews high profile sites to ensure the highest accuracy of the sites that impact clients the most.
IAS performs evaluation by selecting pages and comparing what their models predict to manual review
Moat compares their classification against manually annotated content to ensure high quality. Their internal editorial team has the responsibility of keeping brand safety segments accurate and updated.
15) Are you able to prevent ads from being viewed post-bid?
Yes
Yes
Yes
16) Are you in the process of being accredited by MRC for Brand Safety based on the guidelines published in September 2018?
No
No
No
17) Have some of your features been accredited by MRC for Brand Safety?
Yes
Yes
No
a) If yes, which ones?
All aspects of Desktop and Mobile Web brand safety (ad verification) are accredited including:

--high-severity content incidents/blocks and page content blocks

--custom brand safety blocks, category page blocks, and keyword page blocks

--DV can provide monitoring and blocking at the geo-level globally
Firewall Brand Safety
N/A
18) Has your solution been accredited by MRC for alerting and blocking functions (IAB 2012 guidelines)?
Yes
Yes
Yes
Not accredited solution - IAB 2012

Updated April 16th, 2021

Adloox


Meetrics


1) At what granularity level does your solution perform content analysis for Brand Safety? (calculation rules for scoring)
a) domain
Yes
Yes
b) subdomain
Yes
Yes
c) page
Yes
Yes
c-1) If yes, please explain how your page level control works? (query analysis, words on the page, meaning detection...)?
Query analysis and words on page
(detection of the meaning and/or list exclusion)
If the URL or the content of the page shows signs of being inappropriate this impression will be flagged by Meetrics' Brand Safety logic
1) Do you use textual analysis of the page for Brand Safety?
Yes
Yes
a) Do you need a prerequisite for implementing textual analysis?
No
No
2) Do you use image analysis for Brand Safety?
No
Yes
a) Do you need a prerequisite for implementing image analysis?
N/A
No
3) Do you use video analysis for Brand Safety?
No
No
a) Do you need a prerequisite for implementing video analysis?
N/A
N/A
b) Do you have any limitations?
N/A
N/A
b-1) in programmatic environment?
N/A
N/A
b-2) when there are iframes?
N/A
N/A
c) Which are the other limitations?
N/A
N/A
4) Does your solution allow a semantic analysis?
Yes
Yes
5) Do you use other signals for Brand Safety evaluation?
Yes
No
a) If yes, could you please specify which ones?
Keyword targeting and inclusion/exclusion lists
N/A
6) Do you take into account user generated content for Brand Safety?
Yes
Yes
a) If yes, which ones (photos, videos, comments)?
All levels (manual review)
Textual user-generated content and images
7) What capabilities are available for monitoring and blocking in mobile app environments?
N/A
N/A
8) Do you use categorisation?
Yes
Yes
a) If yes, how frequently do you update the classification of different websites/pages/apps?
Daily
Updates are done on a constant and recurring basis, depending on various factors
b) For how many languages do you support categorisation?
Adloox does not intend to share this information
8
d) Are you able to identify domains served in cross-domain environments?
Yes
Yes
9) Do you use whitelisted exceptions?
Yes
Yes
a) If yes, at what granularity level?
URL
URL
10) Do you use blacklisted exceptions?
Yes
Yes
a) If yes, at what granularity level?
URL
URL
11) Is your solution compliant with the IAB filter categories?
Yes
Yes
13) Are you able to customize Brand Safety settings?
Yes
Yes
a) Sell Side approach: if yes, what can you customize (alerts, thresholds,..) and at what granularity level?
Custom blacklist / whitelist / keyword exclusion – URL/Domain level granularity
Keywords or domain blacklistsas well as thresholds for blocking can be customised
b) Buy Side approach: if yes, what can you customize (alerts, thresholds,..) and at what granularity level?
Custom blacklist / whitelist / keyword exclusion – URL/Domain level granularity
Keywords or domain blacklistsas well as thresholds for blocking can be customised
c) Buy Side approach: If yes, is your solution set up to enable clients to override your classifications?
Yes
enabling campaign level keyword blocking to be uploaded and adapted in real-time
Yes
c-1) If yes, at what granularity level?
URL/Domain
Keyword, domain
d) What is the time needed for the customization? (to be built, and to be made available for pre-bid processes)
Maximum 24 hours
The custom lists are implemented during the regular setup process and will not cause any additional customization time.
14) How do you evaluate the accuracy of your Brand Safety segmentation? 
Manual review
Segmentation is checked regularly both on quantitative as well as qualitative level and adapted if necessary.
15) Are you able to prevent ads from being viewed post-bid?
Yes
Yes
16) Are you in the process of being accredited by MRC for Brand Safety based on the guidelines published in September 2018?
No
No
17) Have some of your features been accredited by MRC for Brand Safety?
No
No
a) If yes, which ones?
N/A
N/A
18) Has your solution been accredited by MRC for alerting and blocking functions (IAB 2012 guidelines)?
No
No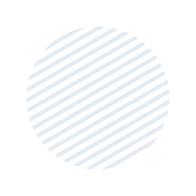 Not accredited solution - IAB 2012

Updated April 16th, 2021

Adloox


Double Verify


Integral Ad Science


Meetrics


Moat Oracle


1) At what granularity level does your solution perform content analysis for Brand Safety? (calculation rules for scoring)
a) domain
Yes
DV evaluates the app, but also the layers of content within the app if a URL exists within the request.
Yes, app
Yes, app
Yes, app
b) subdomain
Yes
DV evaluates the app, but also the layers of content within the app if a URL exists within the request.
Yes, app
Yes, app
Yes, app
c) page
N/A
DV evaluates the app, but also the layers of content within the app if a URL exists within the request.
Yes, app
Yes, app
Yes, app
c-1) If yes, please explain how your page level control works? (query analysis, words on the page, meaning detection...)?
N/A
DV uses proprietary technology as well as peer review to classify apps and layers of contents within the app with display and video assets. Our technology is able to see through to the true Bundle ID and use both own classification and store categories/age/user ratings to determine if the App is appropriate based on the advertisers selections.. Where URLs are available InApp we can provide further classification based on our ability collects data points such as incoming and outgoing links, text, context and the frequency and prominence of words and concepts and provide page level classification.
DV also created a first-to-market inclusion/exclusion list based on App ID (Bundle ID for Apple/Application ID for Android). This solution works across any / all partners so long as our JavaScript blocking wrapper is used.
N/A
N/A
1) Do you use textual analysis of the page for Brand Safety?
Yes
Yes
Yes
Yes
Yes
a) Do you need a prerequisite for implementing textual analysis?
No
No
No
Yes
2) Do you use image analysis for Brand Safety?
No
Yes
Yes
Yes
Yes
a) Do you need a prerequisite for implementing image analysis?
N/A
No
No
No
No
3) Do you use video analysis for Brand Safety?
No
Yes
Yes
No
No, however we do phave a separate integration process to categorise video assets.
a) Do you need a prerequisite for implementing video analysis?
N/A
No
No
N/A
N/A
b) Do you have any limitations?
N/A
No
No
N/A
N/A
b-1) in programmatic environment?
N/A
No
N/A
N/A
N/A
b-2) when there are iframes?
N/A
No
N/A
N/A
N/A
c) Which are the other limitations?
N/A
No
N/A
N/A
N/A
4) Does your solution allow a semantic analysis?
Yes
Yes
Yes
Yes
No
5) Do you use other signals for Brand Safety evaluation?
Yes
Yes
Yes
No
No
a) If yes, could you please specify which ones?
Keyword targeting and inclusion/exclusion lists
DV Brand Safety consists not only of site, page, and app classifications, but also keyword targeting and inclusion/exclusion lists. For Keyword Targeting DV utilizes the URL associated with the page to identify whether any of the keyword(s) designated as inappropriate by the client are present. Inclusion/exclusion domain and app Id lists are also provided by the client to dictate the sites, pages, and apps their ads should or should not be appearing on.
Elements via API Google pour Youtube
N/A
N/A
6) Do you take into account user generated content for Brand Safety?
Yes
Yes
Yes
Yes
Yes
a) If yes, which ones (photos, videos, comments)?
All levels (manual review)
Image, video, and textual user-generated content
Commentaires, photos, videos
Textual user-generated content and images
Textual user-generated content, video
7) What capabilities are available for monitoring and blocking in mobile app environments?
Blocking will be effective as usual, but only in a WebView context
DV content categories, inclusion/exclusion lists, app rating, age rating, app store category
Brand Safety, Fraude
In hybrid apps the content can be accessed and therefore the brand safety check applies that enables monitoring and blocking by keywords or based on domain blacklists. In native apps the content is not accessible for ad verification providers, which prohibits monitoring and blocking based on keywords, but allows a blocking based on the app name.
Moat handles brand safety in two ways for app inventory. They are either supplied an app URL which they then crawl as per the standard page-level crawling methodology; or, they are suppled an app bundle ID whereby they then crawl the app description page and factor in other indicators such as the app store age rating.
Then, besides contextual brand safety, Moat can block on geo, IVT and domain.
8) Do you use categorisation?
Yes
Yes
Yes
Yes
Yes
a) If yes, how frequently do you update the classification of different websites/pages/apps?
Daily
DV reclassifies apps every 30-90 days.
Updates are done on a constant and recurring basis, depending on a lot of factors including the update frequency of each app.
Updates are done on a constant and recurring basis, depending on various factors
If a page URL (for in-app webviews) or app store description (for fully native in-app environments) has been modified since the last time it was crawled, then the crawling frequency is halved, to a lower limit of every 60 minutes; if it hasn't been modified, then the crawling frequency is doubled, to a maximum of every 30 days. It is beholden on any partners using this service to maintain a high cadence of requests/re-requests of any URLs to ensure that the crawling process is prompted and executed.
b) For how many languages do you support categorisation?
Adloox does not intend to share this information
42
41
8
31
d) Are you able to identify domains served in cross-domain environments?
N/A
N/A
9) Do you use whitelisted exceptions?
Yes
Yes
Yes
Yes
a) If yes, at what granularity level?
Apps
Apps
App
Custom safe-from segments, as well as domain and geo whitelists (where applicable in-app).
10) Do you use blacklisted exceptions?
Yes
Yes
Yes
Yes
a) If yes, at what granularity level?
Apps
Apps
App
Keyword, as well as domain and geo blacklists (where applicable in-app).
11) Is your solution compliant with the IAB filter categories?
Yes
Yes
Yes
Yes
Yes
13) Are you able to customize Brand Safety settings?
Yes
Yes
Yes
Yes
Yes
a) Sell Side approach: if yes, what can you customize (alerts, thresholds,..) and at what granularity level?
Custom blacklist / whitelist / keyword exclusion – App level granularity
Any dimension being reported - site/apps etc, as well as an inventory identifiers passed by sellers
Yes, Brand Safety customized thresholds and ad hoc context segments are available
Keywords or domain blacklistsas well as thresholds for blocking can be customised
Clients can choose to block on the standard brand safety segments as well as one or more additional custom keyword segments they have defined. Also, they can choose to block on geo and domain blacklists or whitelists and on IVT detection as well.

The Moat Analytics dashboard has a built-in alert system that allows users to specify any metric for which they would like to receive alerts and the threshold that triggers one.
b) Buy Side approach: if yes, what can you customize (alerts, thresholds,..) and at what granularity level?
Custom blacklist / whitelist / keyword exclusion – App level granularity
Whitelist apps, blacklist apps, App star reviews threshold, App age rating setting, app override controls
Yes, Brand Safety customized thresholds and ad hoc context segments are available
Keywords or domain blacklistsas well as thresholds for blocking can be customised
Clients can choose to block on the standard brand safety segments as well as one or more additional custom keyword segments they have defined. Also, they can choose to block on geo and domain blacklists or whitelists and on IVT detection as well.

The Moat Analytics dashboard has a built-in alert system that allows users to specify any metric for which they would like to receive alerts and the threshold that triggers one.
c) Buy Side approach: If yes, is your solution set up to enable clients to override your classifications?
Yes
enabling campaign level keyword blocking to be uploaded and adapted in real-time
Yes,

DV's system is flexible and a Brand Safety profile is determined by the Clients. DV also allows for clients to maintain override lists in the event that even though a bundle ID/App ID has a classification that the client chose as inappropriate it can be overridden and either allow the ad to serve or not count it as an incident.
Yes on client demand
Yes
Yes
Partners can create custom keyword blacklist segments to negatively target further pages for which a match is found.
c-1) If yes, at what granularity level?
Apps
Bundle ID/ App ID
app
Keyword, domain
Keyword level (Customizations are applied at the individual page level for any page that can be crawled)
d) What is the time needed for the customization? (to be built, and to be made available for pre-bid processes)
Maximum 24 hours
This is available through the UI and is made available within minutes across DoubleVerify solutions and pre-bid integrations
Few hours. depends on the client's need of customization
The custom lists are implemented during the regular setup process and will not cause any additional customization time.
In a pre-bid environment, brand safety targeting is generally applied immediately as soon as the changes are made. (Precise timing may vary by individual DSP that has incorporated ODC's brand safety technology.)

In a post-bid environment, new or updated blocking rules take effect within 24 hours.
14) How do you evaluate the accuracy of your Brand Safety segmentation? 
Manual review
DoubleVerify performs continual QA at a category level using a combination of automated and manual methods. Additionally, DoubleVerify manually reviews high profile apps to ensure the highest accuracy of the apps that impact clients the most.
Brand safety scores for apps representing a majority of measured impressions are manually reviewed for accuracy.
Segmentation is checked regularly both on quantitative as well as qualitative level and adapted if necessary.
Moat compares their classification against manually annotated content to ensure high quality. Their internal editorial team has the responsibility of keeping brand safety segments accurate and updated.
15) Are you able to prevent ads from being viewed post-bid?
Yes
Yes
Yes
Yes
Yes
16) Are you in the process of being accredited by MRC for Brand Safety based on the guidelines published in September 2018?
No
No
No
No
No
17) Have some of your features been accredited by MRC for Brand Safety?
No
Yes
No
No
No
a) If yes, which ones?
N/A
App contextual classification

- Blacklist or whitelist apps based on App ID

- App star reviews

- App age rating

- App store categories
N/A
N/A
N/A
18) Has your solution been accredited by MRC for alerting and blocking functions (IAB 2012 guidelines)?
N/A
N/A
N/A
No
No