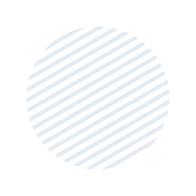 In the CESP colleges, representatives from every media field convene on a regular basis to discuss research, the latest industry developments and what's happening abroad. Each media field represented at CESP constitutes a college which brings together representatives and users (advertisers and media agencies) of that media.
At these meetings, CESP presents the findings of their research (audit and consultancy reports) and reviews the state of play of CESP's activities in France and abroad.
The Television College is chaired by Véronique Viaviano, France TV Publicité.
The Internet College is chaired by
Hélène Chartier, SRI.
The Out-of-Home Communication College is chaired by par Alban Duron, JC Decaux.
The Radio College is chaired by
Emmanuelle Petit (Radio France) assisted by Isabelle Petit (M6 Publicité) as deputy chair.
The Press College is chaired by
Sophie Renaud (366 Régie) and Charles Jouvin (Prisma Média Solution).
The Data College is chaired by
Laurence Milhau, Managing Director, GroupM Digital.